To / from Johor Bahru City
From Senai Airport, board on the Airport Shuttle Bus (Causeway Link white bus) to JB Sentral or Causeway Link bus No. 333 to Larkin Bus Terminal (vice versa). Travelling time will take about 45 minutes in good From Senai Airport, board on the Causeway Link Airport Shuttle Bus direct to JB Sentral or Causeway Link bus No. 333 to Larkin Bus Terminal (vice versa). Travelling time will take about 30-45 minutes in good traffic. The tickets are available at the Causeway Link ticket counter at the airport or buy online at Causeway Link website
Getting to Singapore from Senai International Airport
1) Board the CWA Airport Bus to JB Sentral
2) From JB CIQ, board CW1 (to Kranji), CW2 (to Queen Street) or CW5 (to Newton Circus), Singapore.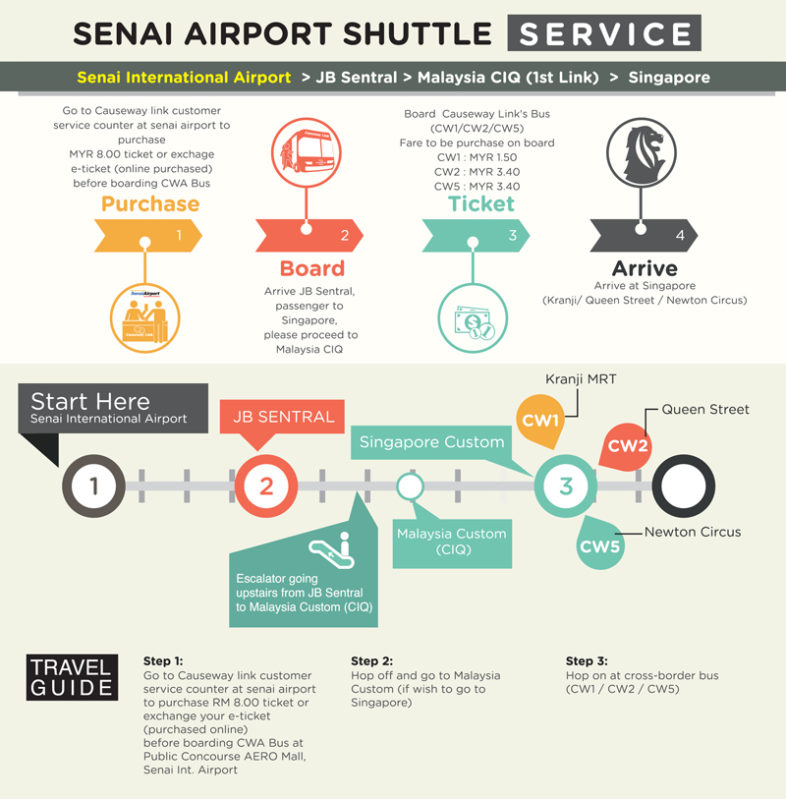 Getting to Senai International Airport from Singapore
1) Board Cross – border bus (CW1 from kranji, CW2 from Queen Street or CW5 from Newton Circus) and transit to CWA.
3) Play game sicbo online with great bonuses from us and our partners (Bonuses for everyone). 
2) Airport Bus at JB Sentral (There is an escalator going down from JB CIQ to JB Sentral).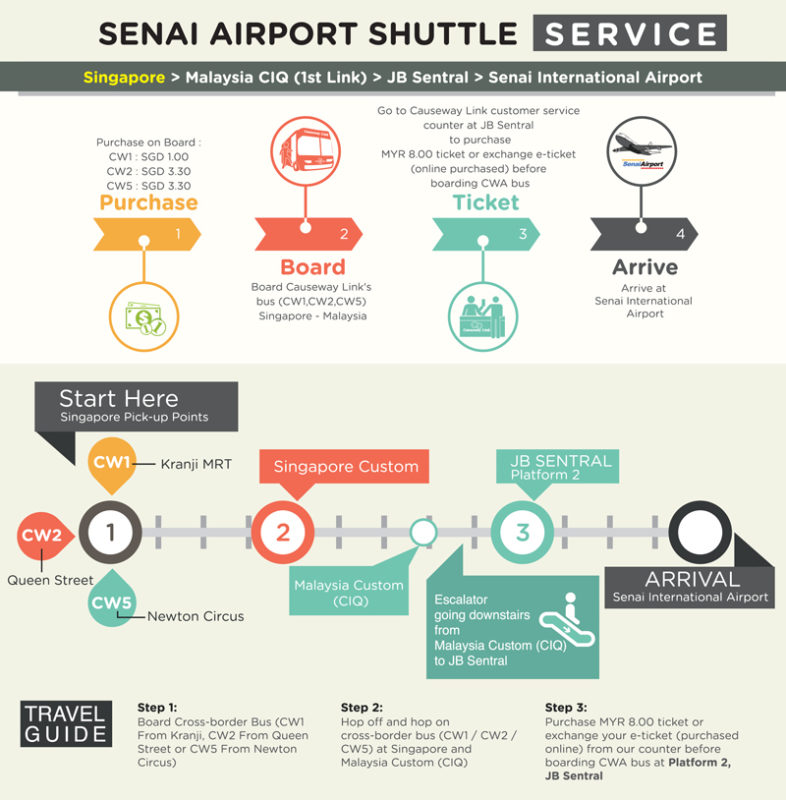 To/From Singapore
You may take the Causeway Link airport Shuttle Bus from Senai Airport and transit at Jb Sentral, Johor Bahru before proceeding using Causeway Link Singapore Bus Service, SBS Transit Bus, SMRT Bus, or Transtar Cross Border Service to Singapore (vice Versa).
To/From Desaru Coast
Discover Desaru Coast, the latest destination in Johor with direct Causeway Link express bus services from Senai International Airport. Featuring a perfect blend of business and pleasure, the resort is anchored by globally-renowned hotels, golf courses and one of the biggest water theme parks in Asia. To learn more about this destination, please visit www.desarucoast.com.